Best Bachelorette Party in Europe | French Riviera, Ibiza, and Barcelona
My girlfriends and I spent 10 unforgettable days in Europe in May 2016. The occasion was my upcoming July wedding. Our bachelorette trip started at Côte d'Azur or the French Riviera, which is on the Mediterranean coastline of the southeast corner of France. We visited Cannes, Antibes, Nice, Saint-Tropez, Eze, and Monaco. Absolutely beautiful places! Ibiza, the party capital of Europe, was our second destination. Notorious with its lively nightlife and summer parties, Ibiza also offered Renaissance architecture with labyrinthine streets and wonderful beaches. Our trip finished at the enchanting seaside city of Barcelona, Spain, home of boundless culture and fabled architecture. It was the Best Bachelorette Party in Europe for us.
Since we were staying at an AirBnB in the beautiful town of Antibes, renting a car allowed us to move from one location to another pretty fast. We spent one day sightseeing Éze and Monaco, two beautiful locales on the sunny Southern coast of France.
It's worth noting that while Éze and Monaco aren't that far apart geographically (only about a fifteen minute drive along the coast), they are each distinctly unique culturally. Éze is a French commune, which is similar to a civil township, and stretches from the edge of the Mediterranean Sea on the Riviera to the hilltop Éze-Village. It is this magnificent hilltop view that the commune is known for, providing a wonderful panoramic view across the entire area. Owing to its picturesque sights and small, close-knit community, Éze is often referred to as a village musée – a museum village.
In contrast, Monaco is a city-state with an incredibly dense population for its small size. While it is geographically only a fraction of the size of Éze, the population of Monaco is considerably larger- about 38,000 people populating roughly two square kilometers. While Éze is laid-back and scenic, Monaco is fast-paced and exciting. It offers great opportunities for the best bachelorette party in Europe. Tourism is huge here, aided by the attractive draw of low tax, a booming gambling industry, sports like football and rugby, and of course, Formula One racing. The whole city was already geared up for the next Formula One competitions when we visited Monte Carlo.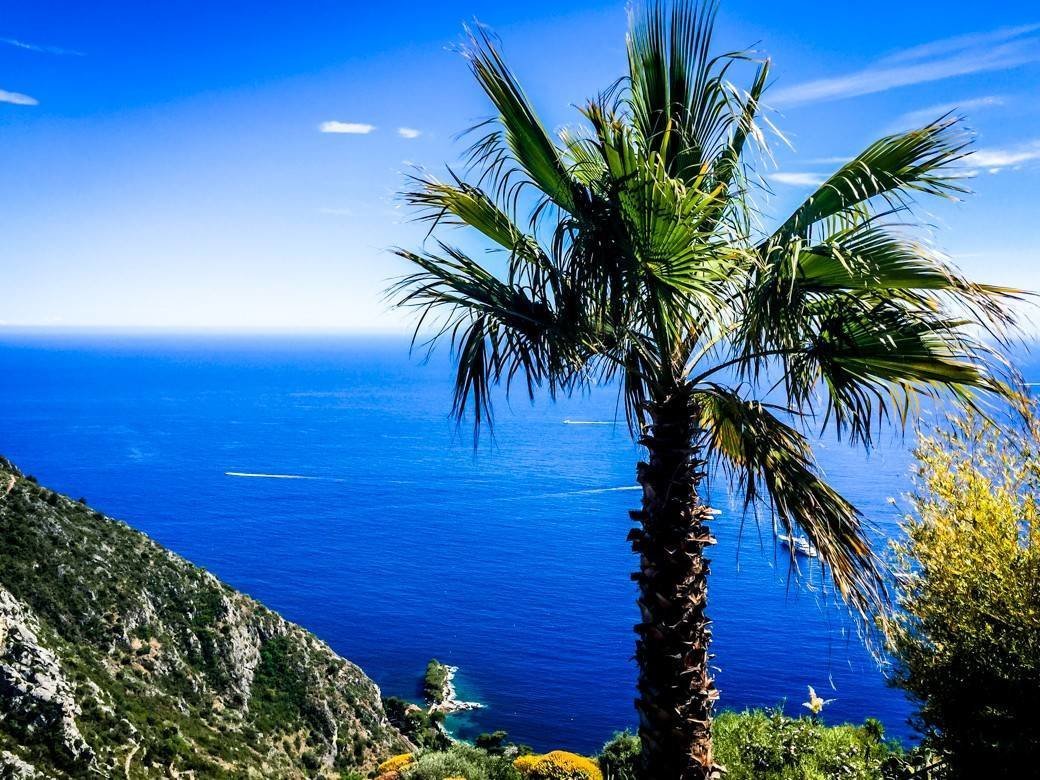 Between the two locations, this best bachelorette party girls' trip was not short on excitement or relaxation. Here are a few of our favorites from that week:
Best Bachelorette Party in Europe | Sightseeing and Things to Do
Château de la Chèvre d'Or
Chåteau de la Chèvre d'or in located in the Éze Village and the hotel is an absolute pleasure! The place strikes the perfect balance between comfort and opulence, with metallic accents that are warm and welcoming. The furniture is a mid-century modern aesthetic and is styled around large windows that open to that famous Éze view- a lush landscape.
Another asset of this hotel would be its exquisite dining options. It offers five different dining rooms, each with their own unique feel. For the traveling foodie, La Chèvre d'or gourmet restaurant is a perfect way to sample the cuisine of France. Plates are small, focusing on the combination of aromatic flavors and marine cuisine, all of which is caught just a stone's throw away in the Med. For a less formal engagement, lunch on the terraces of Les Ramparts or Le Café du Jardin are equally delicious options. Restaurant Eden is a romantic spot situated in a botanic garden, the perfect place to spend a night alone with your partner. And finally, to taste those small plates with a glass of champagne (or two!), the Bar on the French Riviera combines the charm of the terrace with the elegance of the other restaurants.
The much reputed name of the Monte Carlo Casino fails to fully capture what a truly enormous and exhaustive experience it is to visit; it's not just one casino, but rather a complex of gambling establishments, connected to the Grand Theater of Monte Carlo as well as the offices of the Monaco Ballet.
Visiting this establishment is an incredible and thorough look at the culture and arts scene of Monte Carlo. There are a variety of gambling games in the casino facilities, from blackjack to stud poker to baccarat, as well as more modern amenities like video slots. One interesting fact, however, is that citizens of Monaco are forbidden from entering the casino's gaming rooms by law- identity documents are checked at the door to enforce this statute. This was an initiative of the late Princess Caroline, whose idea it was to construct the casino in the first place as an economic stimulation for the suffering economy. Her intent was to use the profits from the casino to save the troubled city-state without plunging its own residents into personal debt an addiction.
Prince's Palace of Monaco
Seeing the Prince's Palace was one of the most historically and culturally significant stops on our trip to Monaco. As the name suggests, the palace is the official residence of the reigning Prince of Monaco. Despite the long history of the city-state (the original palace dated back to the 13th century), this palace was updated in 1911. Due to this its architecture reflects more modern attributes punctuating a Renaissance revival style. The interior is just as lavish as the exterior, and perhaps most notable are the state apartments modeled after the ostentatious Versailles in France. And unlike other palaces in Europe, this one combines fashion with function, as it was highly fortified against enemies of the city-state by savvy rulers.
Built after World War II on the ruins of a demolished château, the botanic garden of Éze is another gorgeous natural sight and a wonderful way to spend an afternoon. Sure to delight the hipsters among us, the plant life and greenery native to Éze consists significantly of succulents and cacti. The combination of flora, fauna, and salty sea breeze perfectly encapsulates the experience of visiting this village musée.
One place we did not get to visit but would have liked to is the Parfumerie Fragonard, a perfume factory in Éze. Not only does touring the facility excite your senses with a variety of fragrances, but it also delves into the historical significance of perfume in European culture. Of course, you will always be encouraged to sample the wares yourself and bring home a perfume or two, but who doesn't love a souvenir?
Restaurants and Places to Eat
Called Huit & Demi for the French film of the same name, this restaurant in Monaco is elegant yet casual with delicious food and drinks. They offer classics like beef carpaccio and curried chicken as well as more upscale options and seafood dishes. One humorous addition to the menu is the "royal" bacon cheeseburger – not what you would expect to see at a lavish restaurant in Monaco! Perfect for grabbing a quick bite or savoring a leisurely lunch, Huit & Demi also has a number of pizza options that are heavy on the fromage.
An ideal stop for an exciting night out, Twiga is a combination restaurant, night club, and shisha bar. We ate at their restaurant during our stay, and it certainly piqued my curiosity as to the other parts of the establishment! The food is an eclectic blend of Italian staples and contemporary Japanese cuisine, providing something for every palate. Choose from sushi and sashimi or savory risotto and homemade pasta. If you're adventurous enough to stay when the restaurant becomes a night club at 1am, late night snacks of pizza and focaccia flat breads are served until 4am for hungry club-goers.
For a casual, cost-effective lunch without compromising delicious food, try Mets Vins Chics in Éze. A combination wine bar, lunch spot, and upscale restaurant, there is something for every dinner guest and every budget here. Many come to Éze looking to try new seafood dishes, and this restaurant does not disappoint. Patrons rave about the seafood risotto and shellfish lasagna, an interesting Mediterranean twist on an Italian classic. Sip on vintage champagne or one of their many excellent wine selections while you eat- you won't be disappointed.
Located in the main port of Monaco, Blue Bay is an upscale, trendy addition to the main drag of restaurants and bars in the area. Like many of the others, their focus is on seafood, but it is prepared and served creatively, inviting guests to try flavors they might not have otherwise considered. They also offer a Sunday brunch that sounds absolutely fantastic – champagne, breakfast food, and seaside dining. What more can you ask for?
Best Bachelorette Party in Europe | Bars and Nightlife
In similar style to its other locations worldwide, Nikki Beach is a lively and authentic pool-club experience that will attract any visitor looking for a good time. Nikki Beach offers the best Bachelorette party in Europe experience
. Located on the 7th floor of the Fairmont Hotel, the club faces the Riviera, providing gorgeous views while you sip a poolside cocktail. While bathing suits are not permitted in the dining areas, you are more than welcome to strip down and catch some sun by the pool during the day, but be warned – sun beds are reserved for hotel guests, and the remainder are first come, first serve. After 8pm, casual chic attire is required to gain access to the bar area.
Located by the seaside in the main port, the Brasserie is a delicious micro-brewery (the only one in Monaco, in fact!) that will entice beer lovers. The micro-brewery equipment is on display inside for guests to view, but there are a number of outdoor seating options in fair weather as well. Come for happy hour between 5pm and 8pm and enjoy half off all of your drinks, though that might encourage you to have more than a few…
For a romantic night out with your special someone, there's no better spot than the Éze Beach Bar. The ambiance is perfect for an intimate evening sipping wine together, and the cozy environment makes you feel right at home. But if you're uncoupled, never fear – Beach Bar's charm also lends itself well to making connections with a new flame. Stop in for a nightcap after an evening with friends and you might make a new one.
Remember when I said the casino complex was enormous? The Buddha Bar at the Monte Carlo Casino is another of the numerous attractions within the establishment. It's a must visit location for a best bachelorette party in Europe. The Buddha Bar can be described as a chic place to chill, drawing inspiration from the East as a backdrop for a trendy, one-of-a-kind experience. In addition to a full service bar offering unique specialty cocktails, the kitchen at Buddha Bar also cooks up innovative versions of traditional Chinese cuisine. Come with an appetite for new flavors and you will not be disappointed.
Our one day trip to Éze and Monaco was an amazing experience and the great way to start our best bachelorette party in Europe. Traversing the Riviera made for a stunning visual, and the two balanced each other well- the grandiosity of Monaco was matched by the picturesque, museum-like quality of Éze Village. The girls and I were able to spend time together laughing, exploring, eating, and drinking our way through a remarkable corner of the world, making memories that will last forever. For this reason, I would say that my favorite part was not a place we went or something we did, but rather, having the opportunity to spend more time with my best friends and sharing those experiences with them in a charming environment. It was the best bachelorette party in Europe so far. 
Visiting the French Riviera on our girls' trip was a once in a lifetime opportunity for us, but we did not stop there. From Éze and Monaco, we shifted gears to a more tropical beach vacation, traveling next to the fabulous French resort of St. Tropez.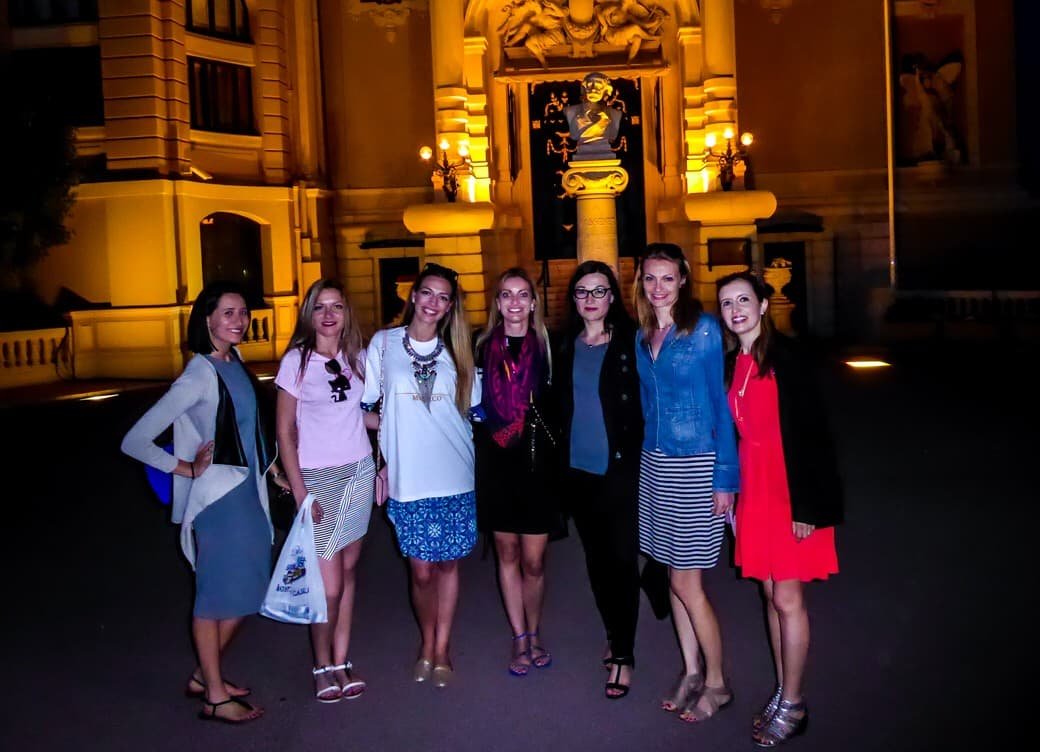 Have you been to Monaco and the medieval city of Éze? How was your experience? Any recommendations for things to do or places to eat? Comment below!